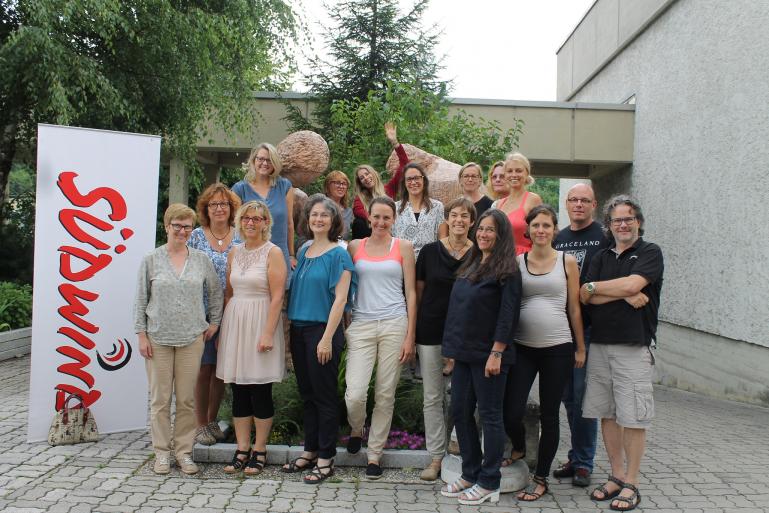 The first group of 14 trained teachers received their diplomas after completing a year-long course organised by Suedwind
On 12th July, 14 teachers from different primary schools in Innsbruck received their diplomas after completing the long-term course on Global Citizenship Education, organized by the NGO Südwind in cooperation with the Paedagogical University Tyrol, that they attended from September 2015 to July 2016.
The course was realised within the project "GLOBAL SCHOOLS" and focussed on the theory and the practical implementation of "Global Citizenship Education". Global issues like justice, sustainability, tolerance, human rights and peace were examined by different experts and from different viewpoints. During the school year, all participants applied their newly acquired knowledge in their classes by devising and implementing GCE projects with pupils.
The new edition of the course will start next September in Innsbruck.
More info here (in German only)