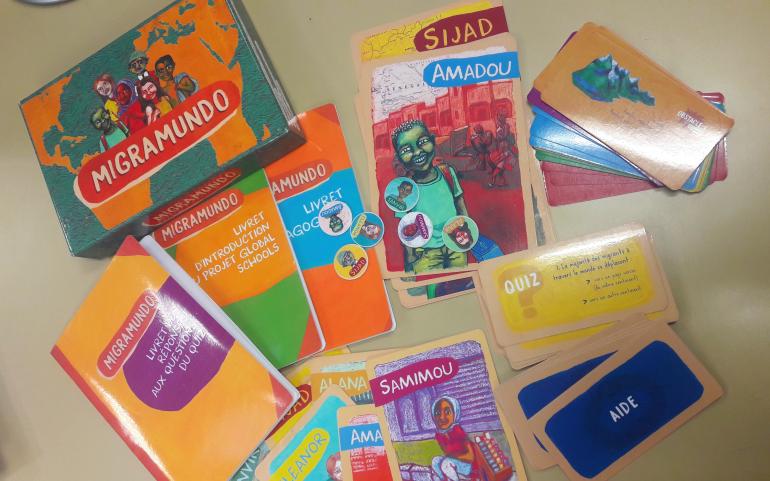 We had the pleasure to discover the result of these 2 years and a half of work. This collaborative game designed for children aged from 9 to 11 years old had been developed by the Centre Gaïa and the municipality of Dunkirk.
Migramundo is for a scholar audience. In the game, 6 children are depicted, represented by 6 groups of pupils in a class. The game's goal is to allow them to migrate on their own path, facing the obstacles on their way, but collectively. If one of them cannot reach the end, the whole class loses : they need to succeed all together.
It allows the children to learn more about global education. The persons who contributed to create this game learned from experience that they can catch the attention and give more informations by playing a game : that's why they chose this medium.
We are so proud of the result, and we thank a lot all the people who contributed and helped us to create the game. We hope that Migramundo will disseminate in a lot of classes !